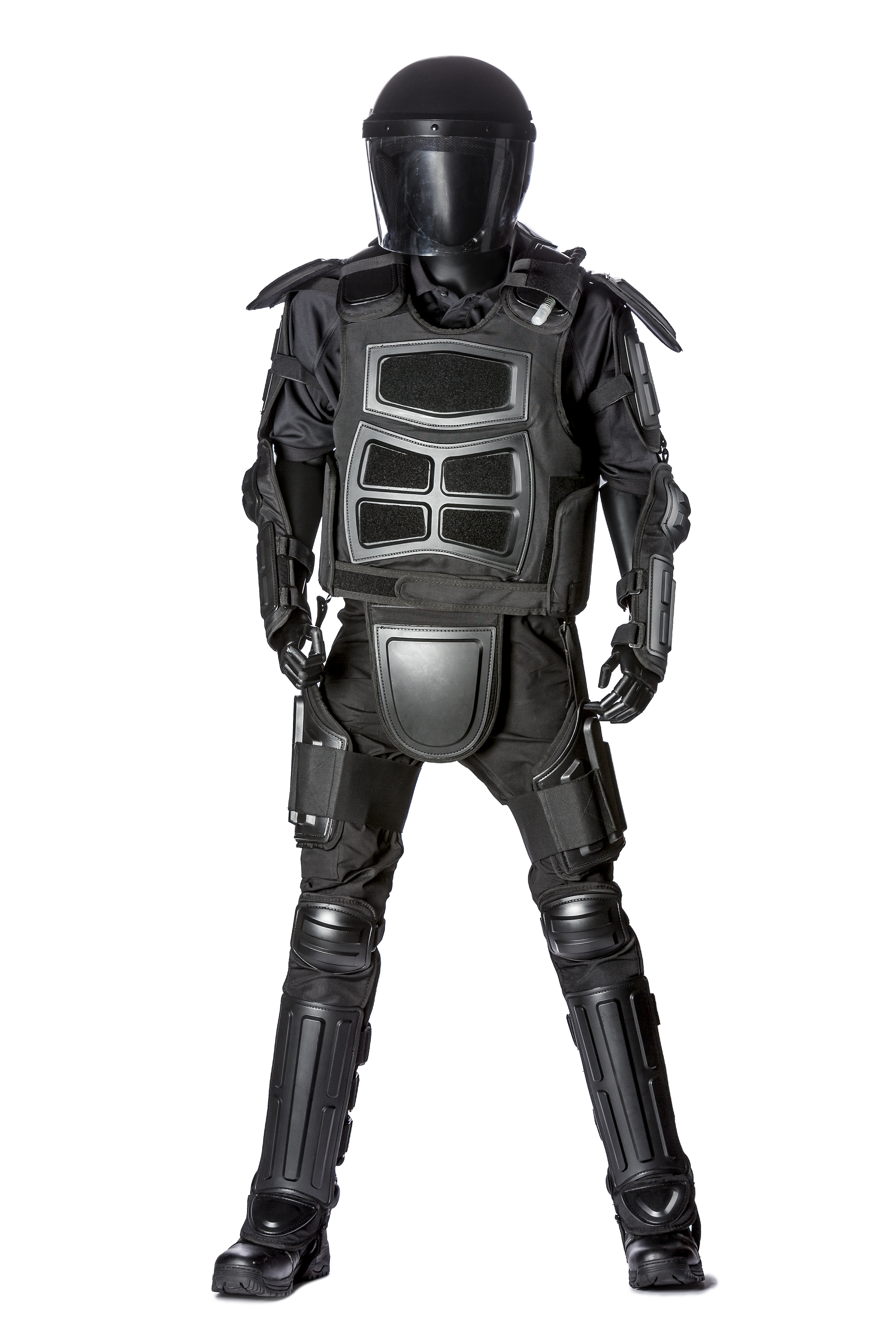 Series: An In-Depth Look at the Protection of the Patrol Suit
Law enforcement personnel, correctional officers, and other professionals that respond to riot and crowd control situations need certain features from their protective gear. The features needed on the equipment vary depending on the specific details of the riot situation. Before committing to a set of equipment for your riot response team, it's important to have a clear understanding of the characteristics, purpose, and more. In this article, we take an in-depth look at our Patrol suit. Its key features, composition, and intended use are outlined and explored. Once you're armed with this information, you'll be able to decide if the Patrol suit is the right choice for your team.
Protection
It can't be argued that protection is the top priority when it comes to riot equipment. Law enforcement personnel need to be kept safe by their equipment in riot situations. The Patrol suit addresses safety and protection in a number of ways.
At the heart of the protection offered by the Patrol suit are the nylon and molded polypropylene panels. Polypropylene is a manufactured plastic, praised for its toughness and flexibility.
The Patrol riot suit includes these panels in the detail areas listed below:
Chest, collar and back
Shoulder, upper and lower arm
Thigh, shin, and foot
Groin (removable)
The placement of these patented panels is deliberate. As a complete suit, the Patrol offers critical full-body protection, regardless of the type of riot situation or potential threat. This includes resistance to blunt force, fire, puncture and more. No matter what type of riot situation your team is called into, the Patrol suit ensures your people are protected.
Mobility
Right behind protection, in terms of importance for riot equipment, is mobility. Response personnel need to be able to act swiftly and move effectively. Equipment that is too bulky and limiting will hinder your team's ability to react quickly in a riot situation. In turn, this puts them in a dangerous position and increases their chance of being injured or harmed.
The polypropylene panels and versatile hook and loop closures create an overall lightweight feel for the suit.
At only 10 lbs. the Patrol suit ensures its wearers will not be bogged down and unable to move quickly. Your team will have a full range of motion when wearing the Patrol suit, providing an increased level of safety regardless of the riot situation.
Comfort
Dealing with dehydration and high body heat is a serious concern for personnel in riot situations.
Factors that contribute to increased body heat and dehydration during a riot scenario include:
Environmental factors (temperature, humidity)
Bulky, heavy equipment
Physical force being exerted
Tight, confined spaces
Extended duration in a riot situation
Law enforcement personnel need to be adequately prepared to deal with these factors to avoid becoming overheated or dehydrated.
This concern is addressed by the Patrol suit in an effective manner.
The back of the Patrol suit features a MOLLE lined panel that's already built to equip a hydrating water bladder. No modifications are needed and the panel is easily accessible to refill the hydration pack at any time.
For cooling, the suit's integrated hook and loop closures make it simple to add cooling packs anywhere on the suit. Our own system of cooling gel packs provide cooling relief for up to 4 hours. Once this time has been reached the packs can be quickly and easily replaced to provide continuous, uninterrupted relief.
Thanks to the Patrol suit's focus on hydration and body temperature, your team won't have to worry about this critical need during an already stressful situation.
Adaptability, Customization, and Identification
Even with protection, mobility, and comfort already addressed, the Patrol suit still offers more benefits.
While the Patrol suit comes in standard sizes of XS-XXL, custom sizes are available to meet your team's unique needs.
The suit also includes an integrated body camera attachment feature, making it seamless and easy to equip your officers with body cameras if necessary.
Additionally, the 4-way ID system makes it possible to accurately identify the wearer of the suit from any angle. This is a must for riot situations where teams are spread out and the possibility of separation is present.
Suit Up
If you're ready to equip your squad with the Patrol suit, reach out to our experts today. We'll work with you to determine sizing, customization options, and more to find the best fit for your team's unique needs.
Want to learn about our other suits? Check out Haven gear's other riot suits and find out how else we're prepared to protect your crew.